Utah understands the first-last mile potential of driverless shuttles and explores V2I integration
The Utah Transit Authority (UTA) is exploring ways to enhance its transport services and customer experience using connected and autonomous vehicles (CAVs). Autonomous shuttles may, in the future, complement Utah's transit system as first-last mile connections and low-speed community circulators. UTA is also interested in building awareness among riders and the public about highly automated vehicles.
UDOT's Advanced Traffic Management System (ATMS) is robust and ready to adapt Vehicle to Infrastructure (V2I) communication to enhance transportation safety and efficiency. This shuttle deployment allows for that interface to be explored and enhanced, including understanding how these vehicles will interface with traffic signals, increasing their readiness for autonomous technologies that will follow.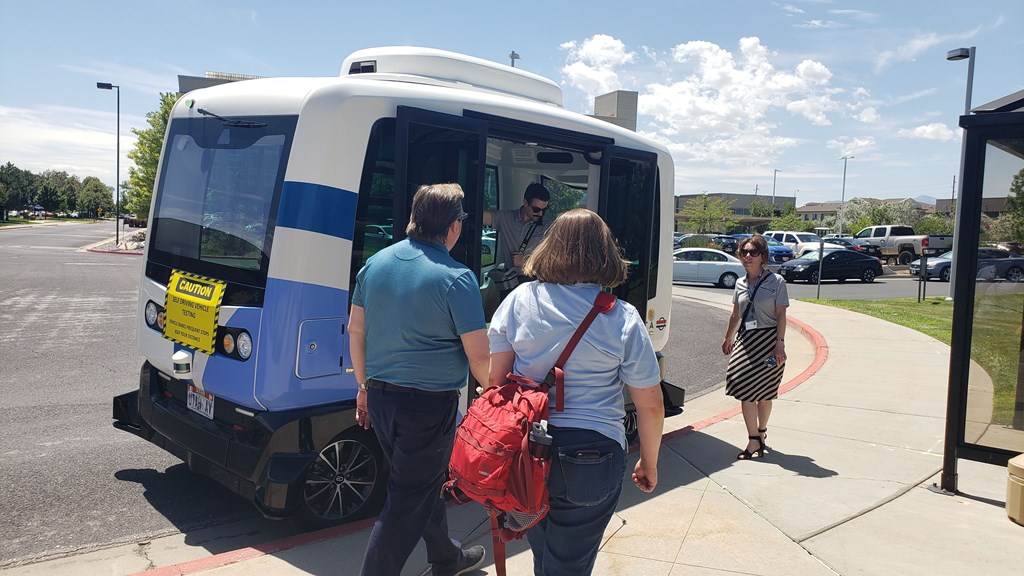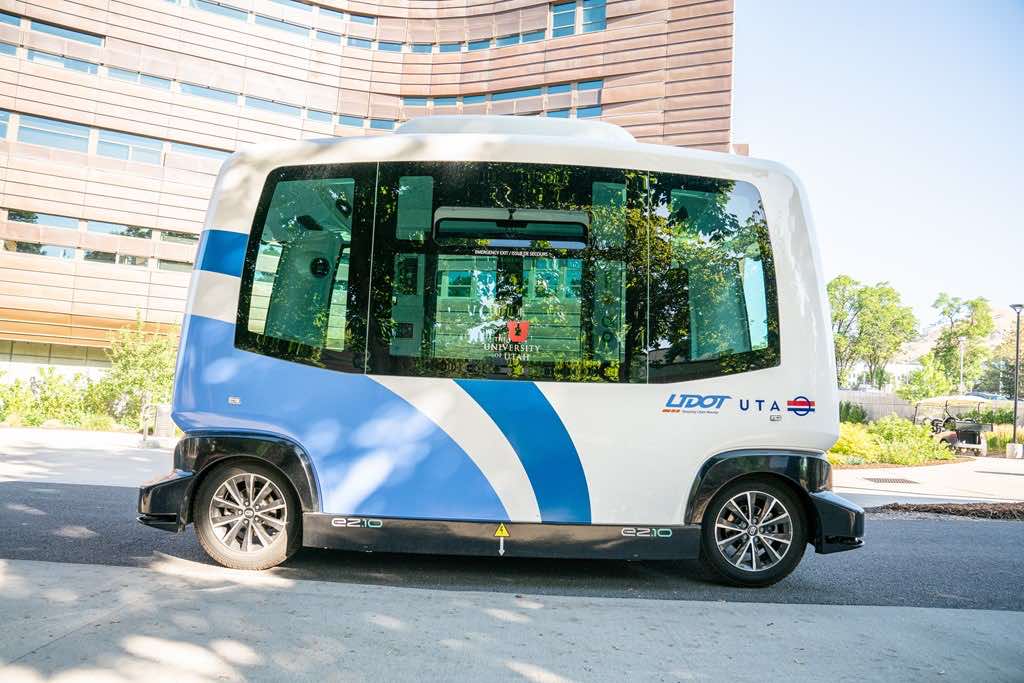 Thousands of people enjoy a ride on EasyMile's driverless shuttle and influence the future of transportation in Utah
This pilot has been touted as a technology testing opportunity for the State. The autonomous shuttle moved to different communities throughout the pilot. Sites were selected based on proximity to transit, areas with lots of visitors, access to storage and charging facilities, and the ability to interact with riders and get feedback. Everyone was welcomed to ride the shuttle and provide feedback on what they thought of the autonomous technology and their shuttle ride. This was presented as an opportunity to influence the future of transportation in Utah.