More than 80% of global trade passes through ports, putting pressure on challenges including driver shortages, efficiency, and safety.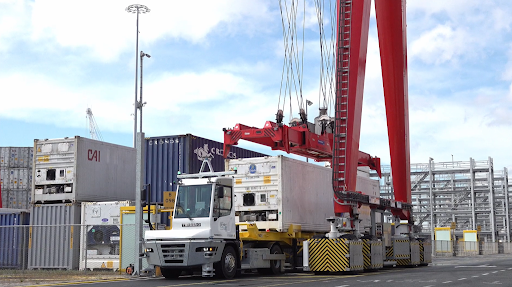 11 
 Billion tonnes of freight globally per year
80% 
Ports that still use manual, paper solutions for operations
+13.7%
Turnaround time for container ships in port*
Leading technology
---
Unique advanced systems approved worldwide. EasyMile has successfully incorporated its technology on multiple vehicle platforms, backed by CE certification. This ensures that EZTug, with the same technology, its harsh weather capabilities, route flexibility and ability to drive in mixed traffic upholds our commitment to safe and efficient operations.
Global partnership
---
Developed with Terberg Special Vehicles, a renowned manufacturer of advanced transportation solutions. By leveraging their industry expertize and impressive track record of successfully delivering over 40,000 vehicles, this collaboration allows us to provide unparalleled quality in the market.
Seamless port integration
---
Zero infrastructure needs to merge with your port operations. With teleoperation possibilities and automated handshake with container handling equipment, EZTug ensures optimal performance and eliminates any logistical hindrances.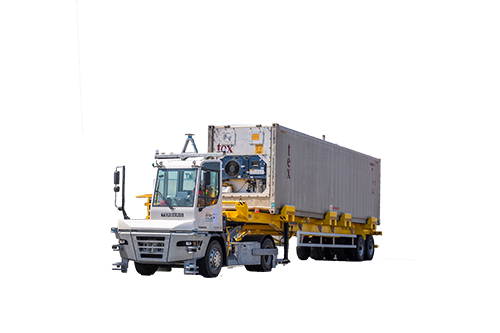 Industry                              Energy                             Battery pack combination
---
Containerization               Electric                            Options up to 222 kWh
---
Gross Vehicle Weight      Driveline                          Regenerative braking
---
65-105 Tons                      4 x 2                                For lower energy consumption
---
Charger connector        
---
Complies with CCS2.0 automotive standard