KelRide for all weather and seamless integration
Passengers in the Kelheim district, north of Munich, can book autonomous on-demand vehicles in a mixed fleet as part of the public transport system. The ultimate goal of the project, which involves a fleet of EasyMile's driverless passenger shuttles, is to enable driverless vehicles to operate in all weather conditions.
KelRide is one of the largest public transport projects in Germany to pair autonomous and conventional vehicles. It addresses two of the biggest hurdles that autonomous driving has to overcome: operating safely in all weather conditions (heavy snowfall, rain and fog can limit driverless mobility solutions), and efficient and seamless integration into wider public transport networks. 
The KelRide project aims to clarify to what extent existing sensor technology, combined with project-specific software solutions for vehicle control and intelligent fleet management, can achieve all-weather suitability in typical Central European weather conditions. This consistent system architecture will be implemented in Kelheim by 2023.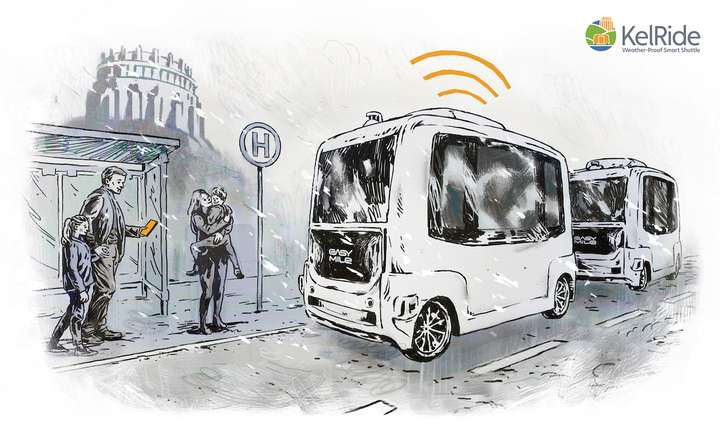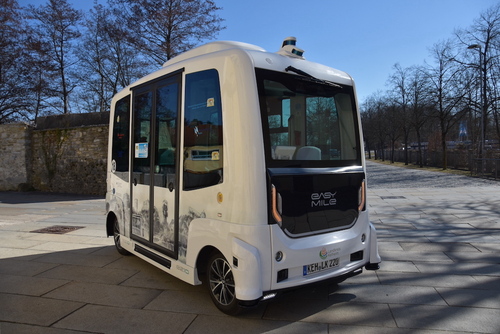 On-demand ride-pooling service
The KelRide project consists of a mixed fleet. EasyMile's autonomous shuttles are operating alongside the existing transportation service KEXI, which has been running since July 2020. 
The first major milestone was converting KEXI to a technology platform required for running an on-demand service for Kelheim residents and visitors. Technology partner Via, a leader in TransitTech, provides the passenger and driver apps, as well as the intelligent routing and booking system .
With the app, passengers can view and book multiple modes of transport across Kelheim's public transport network, and are directed to the nearest of the 147 stops within a short walking distance to board and disembark, enabling quick and efficient shared rides without lengthy detours. Passengers can track the vehicle's progress in real-time on the mobile app. 
This is another important milestone for EasyMile. It makes me proud to see our technology in public use, leveraging effective mobility analytics and operating in a mixed fleet approved by TÜV Rheinland. This is a clear path to large-scale deployment of safe autonomous technology in Germany and worldwide.
 
Advancing all-weather capability
The autonomous service, which is free for passengers, runs from Monday to Friday from 9.00–16.00 between Donaupark in Kelheim's old town and the Pflegerspitz parking lot, connecting passengers with the commercial area along a road network of around 14 kilometers. 
While previous autonomous services in Germany have operated along a fixed route, the innovative technology involved in the KelRide project makes it possible to route autonomous vehicles dynamically in real time. 
Not only that, but KelRide is addressing a common challenge for autonomous vehicles – adverse weather conditions. While these have limited driverless mobility solutions to date, increased testing means the project aims to achieve all-weather capability in typical Central European weather conditions, such as heavy snowfall, rain or fog.