Automated towing for outdoor use at an industrial site
Here, EasyMile´s TractEasy is mainly used for the transport of PHS-hardened sheet metal parts outdoors.
Seamlessly integrated into existing traffic system
Building on lessons learned from more than autonomous driving in more than 300 locations in over 30 countries, the TractEasy's main use at the BMW site is transporting PHS sheet-metal parts outdoors.
The electric-powered hauler delivers up to 15 tonnes of traction and, with three trailers, reaches a length of over 16 meters and an automated speed of 10 km/h. Its complex navigation system includes GPS satellite navigation and lidar technology to create a 3D image of the surroundings.
Importantly, for a plant that is already making use of automated technology, TractEasy is integrated seamlessly into the existing traffic systems – linking up with two outdoor tugger-train models, an automated self-driving car box, and another device from Stäubli-WFT.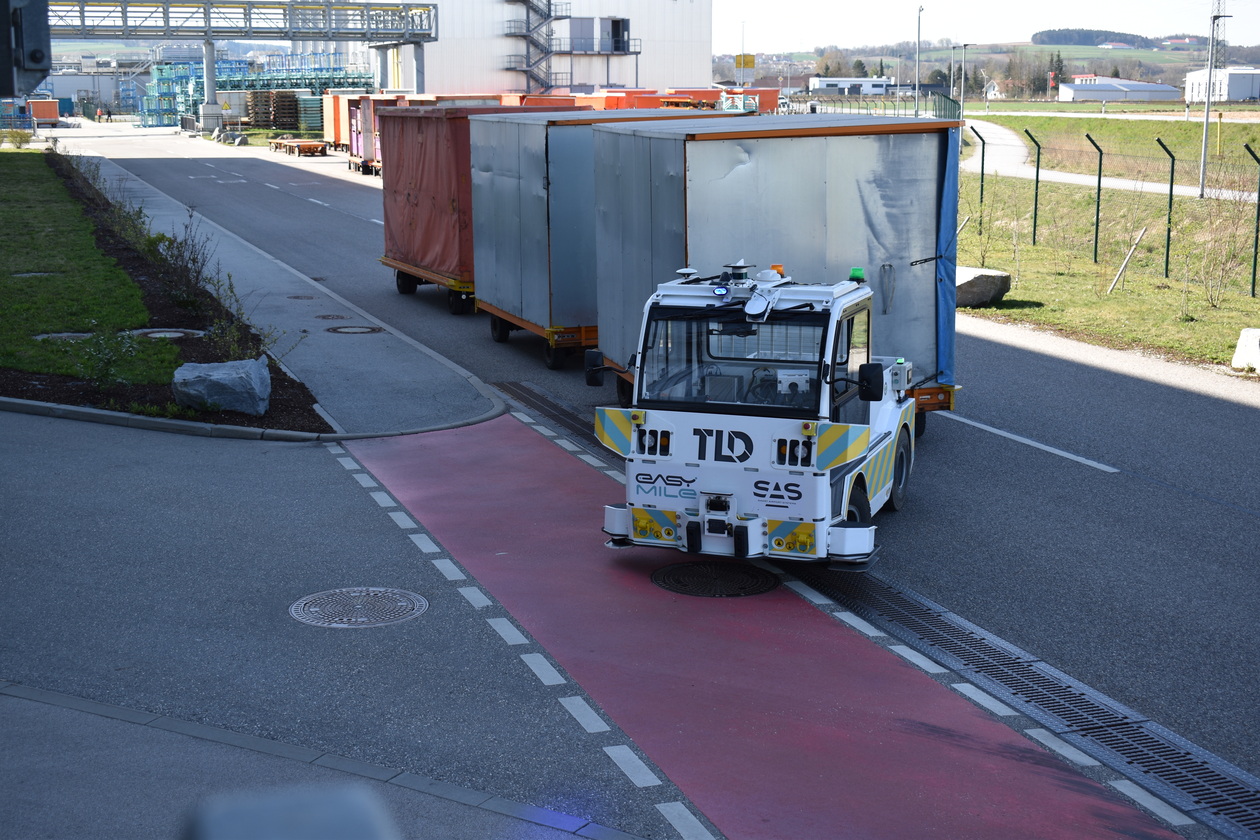 Autonomous solution for plant operations
Automated transport systems are already well established at BMW's Dingolfing plant. The company uses automation to manage the complex logistics processes at the site, its largest vehicle production site in Europe, including operating forklifts, moving heavy objects and assembly production. From autonomous tugger trains to smart transport robots to car forklifts – rollout of these innovative vehicles is well underway, and they have already become a common sight in production halls.
Automated transport systems help manage complexity and organise logistics processes at the plant more efficiently.