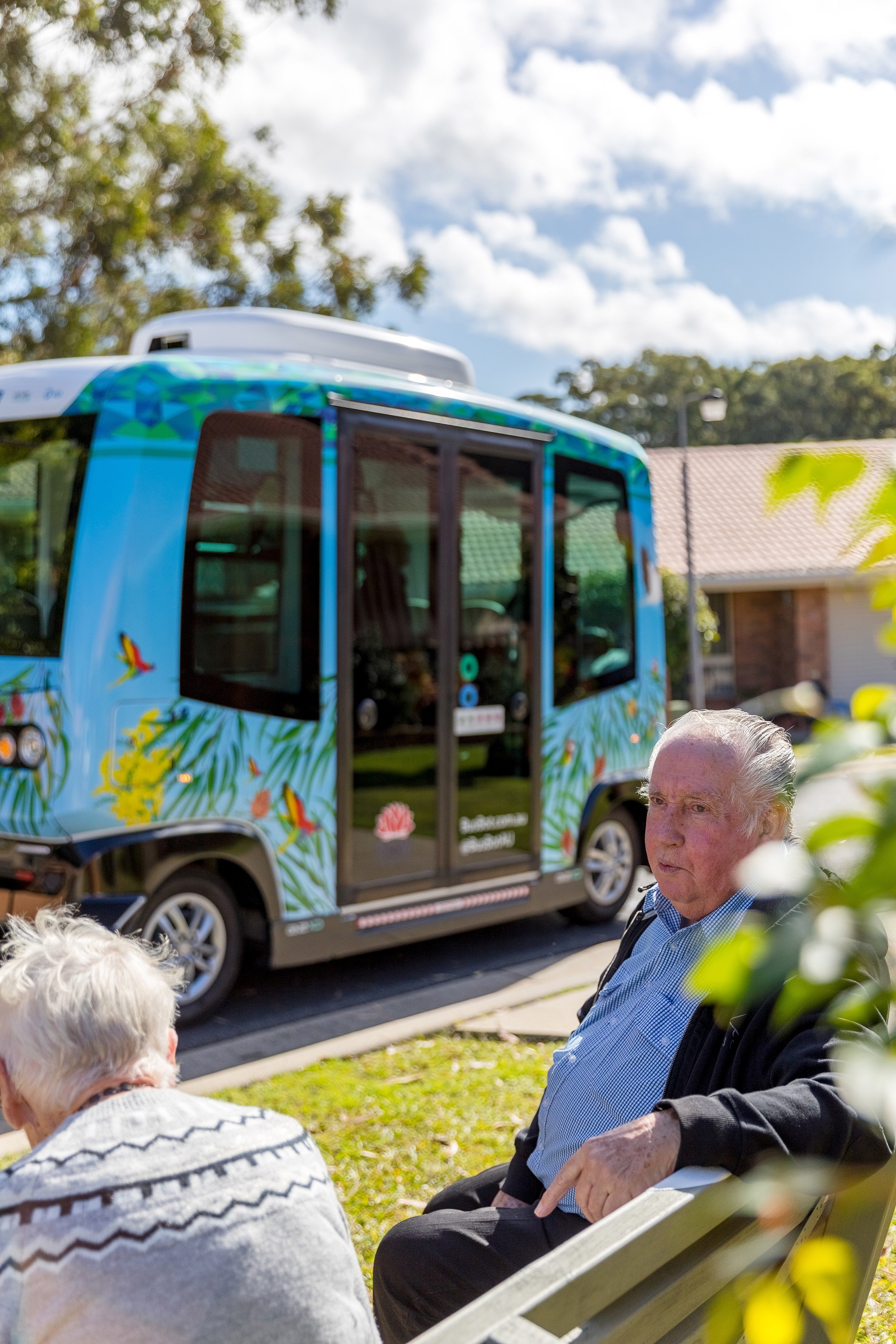 Delivering a door-to-door, innovative mobility solution to the elderly residents of Marian Grove Retirement Village
To test a specific transport use case for rural communities, the consortium had to bring a groundbreaking and fully integrated transport solution to the Marian Grove community, achieved with an on-demand driverless shuttle service to match the resident's mobility needs. The project explores barriers and opportunities for delivering new driverless mobility options and improving transport options in diverse environments.
Award-winning driverless shuttle service giving residents of Marian Grove Retirement Village their independence and mobility back
The BusBot project is the first Australian study of driverless shuttles in regional communities; the EZ10 shuttle serviced the Marian Grove community 6 days a week, 8 hours a day, along a 1.3km route on public roads shared with other vehicles. Residents order the vehicle at their doorstep through an on-demand app.
Community acceptance was immediate and the feedback very positive. Importantly, the project was a great example of how new transport solutions can benefit an aging population, providing mobility and independence to an older community and ultimately enabling better social inclusion.
The integration of a driverless shuttle and on-demand technology on an operating passenger service is a groundbreaking global first, set to become the ultimate solution to the first-last mile problem.
The successful project gained international interest and was recognized by the industry,  winning the prestigious Intelligent Transport System Australia Award 2019 for Best Automated Vehicle Project.
BusBot verified real use cases providing value to a range of resident groups, developing a scalable blueprint and sustainable business model for autonomous vehicle operations around the country. 
The project will accelerate the safe introduction of autonomous vehicles onto Australian and international roads.