Driverless shuttle provides a last-mile solution in Santiago de Chile
Covering the 500 meters from one of Santiago de Chile's largest public parks to the city's Metro transit system, the 3-month pilot project from EasyMile and Transdev Group is the first autonomous vehicle (AV) service to run in Latin America.
The route included linking up a covered Olympic-size swimming pool in Santiago's O'Higgins Park to a major Metro station. Over the course of the operation this shuttle made 6,500 trips, carrying more than 2,500 users (with 200 passengers per average working day).
The project partners also included the Inter-American Development Bank (IDB) and Chile's Ministry of Transport and Telecommunications (MTT) and has placed the region on the map of the growing global AV ecosystem.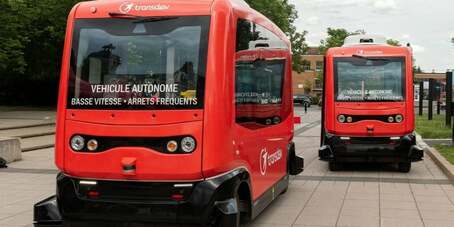 A second phase – more innovation across Latin America
The three-month Santiago de Chile pilot is just phase one of the project. 
Following its completion, the partners are exploring how to expand autonomous vehicles across the region, with further pilots proposed in Chile, Latin America and the Caribbean. 
Now the partner organizations are monitoring lessons and feedback from the initial stages and how to scale up.