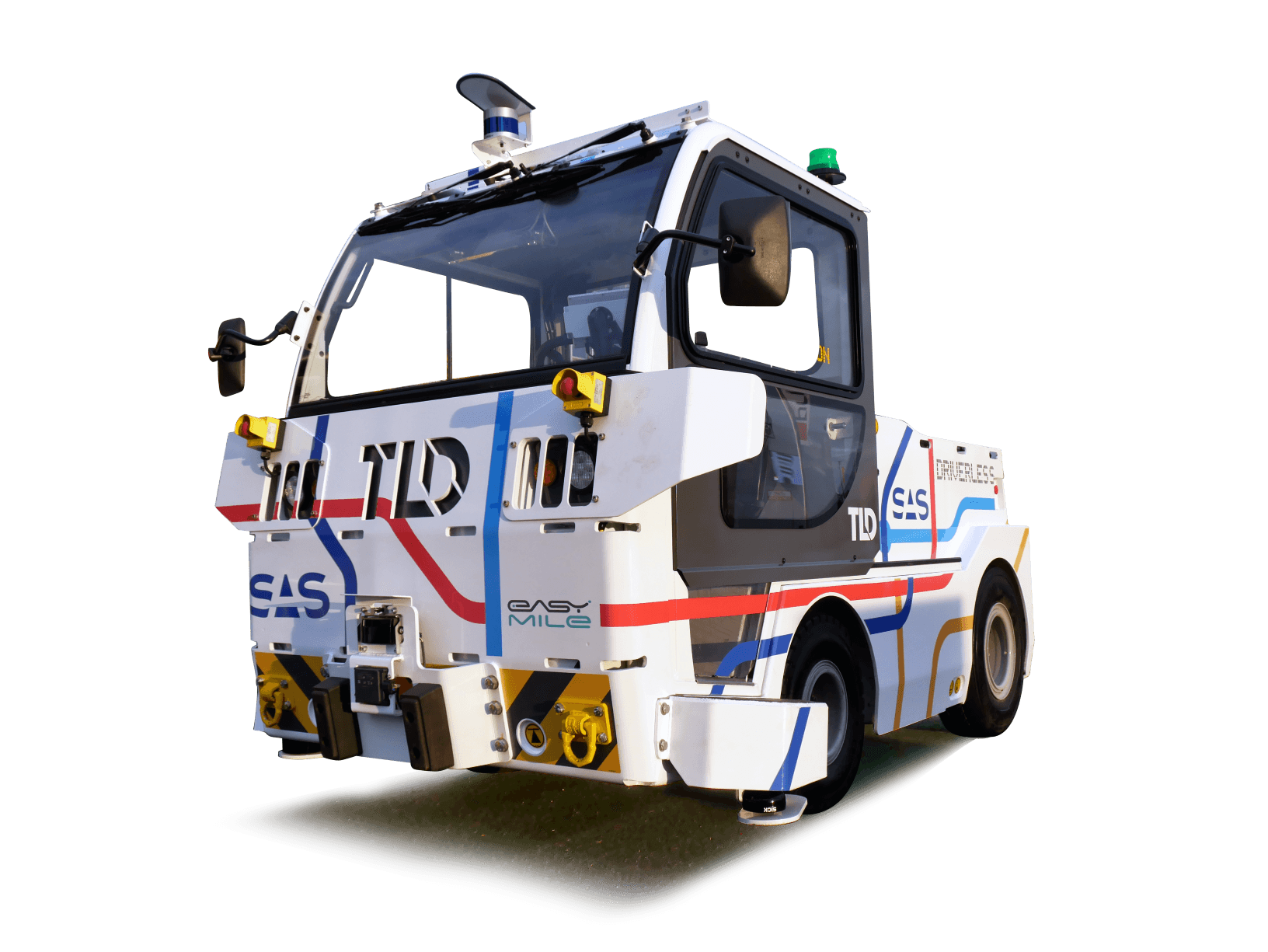 Co-innovation meeting a real need
This trial is based on an offer from the Ministry of Land, Infrastructure, Transport, and Tourism to operate autonomous towing tractors within restricted areas at the airport. Recently, the number of travelers to Japan has increased and the country is forecasting to welcome 40 million visitors by 2020. However, with the decline in the working-age population, a labor shortage is expected. To resolve this issue, Japan Airlines (JAL) and Narita International Airport Corporation (NAA) proactively promote the use of state-of-the-art technology aiming to improve productivity at the airport.
 
JAL will perform the trial at Narita, ensuring safe conditions, as the area is congested with an array of airplanes, vehicles, and airport staff. 
 
Going forward, JAL will verify the equipment in various environments and continue to take on challenges to promote new services through technology.
 
Autonomous towing in a live and busy airport environment
This project demonstrates the capability of TractEasy to carry a payload autonomously between two stations, located in a terminal and its satellite, without any infrastructure modification.
Since early-2020, the TractEasy performs a continuous real mission, (inter-terminal over-sized baggage transfer), with only remote supervision, and all driving tasks being facilitated without the actual presence of a driver.
The long-term goal for JAL is to focus the workforce on value-added work and increase
the number of TractEasy to autonomously handle repetitive tasks involving long-distance travel.