#CES2023 - Trust in Soft and EasyMile collaborate to complement product development strategies
Las Vegas, Nevada, 5 January, 2023
Technology
Photo Credit: EasyMile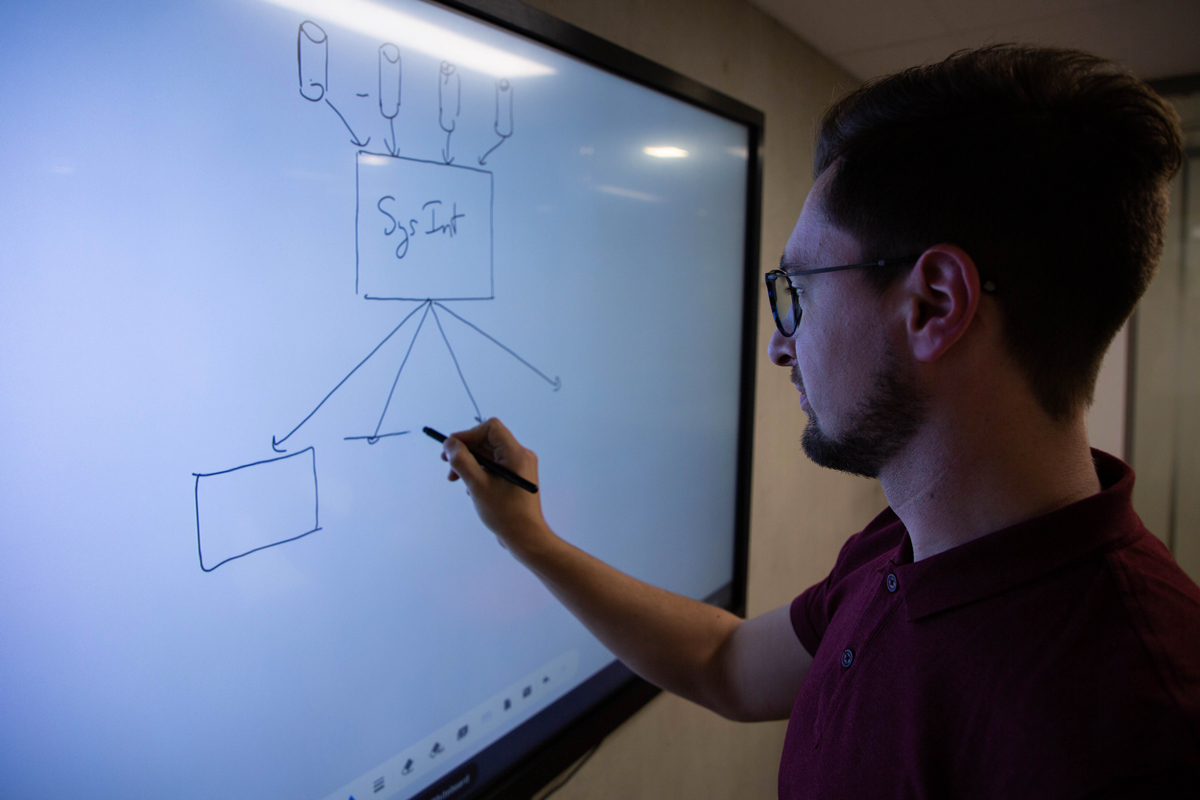 TrustInSoft, exhaustive C/C++ software source code analysis provider, announced today at the Consumer Electronics Show (CES) in Las Vegas, that they have expanded into the automotive market. EasyMile, a vendor of autonomous mobility solutions, has chosen TrustInSoft Analyzer to complement its product development strategies. 
Las Vegas, Nevada, 5 January, 2023 - TrustInSoft provides safety and cybersecurity critical software verification tools and services based on mathematics. Professionals involved in developing safety and cybersecurity critical embedded software understand the importance of proper testing of software. Simple problems that go undetected during development can result in product problems with dramatic consequences. TrustInSoft helps companies to fix bugs early in the product development cycle with an innovative approach that allows developers and testers to run the equivalent of billions of tests using mathematical techniques known as formal methods. 
EasyMile is a pioneer in driverless technology and smart mobility solutions. The fast-growing company, founded in 2014, develops software to automate transportation platforms. EasyMile's technology is revolutionizing passenger and goods transportation, offering completely new mobility options. Since 2014, the company has developed and deployed more than 210 autonomous mobility projects in 24 countries.
In June 2019, EasyMile became the first autonomous vehicle company ever to be ISO 9001 certified. This certification recognizes the commitment of the company to deliver high-qualitylevel services to partners and customers.
"Working with TrustInSoft's static code analyzer is a way to help us to build class-leading software applications efficiently and effectively," said Arnaud Telinge, Research and Development Manager at EasyMile. "Robust software development is critically important with applications such as autonomous mobility, with real-life consequences."
"TrustInSoft believes in the power of mathematically guaranteed software verification," said Fabrice Derepas, CEO of TrustInSoft. "In an increasingly complex technical landscape, it has become too easy to discover product problems only after they have been deployed. Verifying software code with formal methods can avoid many of these issues, which are often costly to remedy after the fact."
TrustInSoft is a market innovator with TrustInSoft Analyzer, which analyzes source code for potential errors with an advanced mathematical model. Traditional static analysis is not exhaustive so it cannot identify all issues in the code, and usually identifies a lot of false alarms.
TrustInSoft delivers the power of formal methods-based, exhaustive static analysis efficiently, making sure the most critical and subtle C and C++ code errors are detected cost-effectively for the automotive industry and other verticals such as telecom, semiconductors, IoT, and critical.
Visit TrustInSoft at the Consumer Electronics Show at the French Automotive Pavilion in the Las Vegas Convention Center West Hall, Booth 5400 to learn more and see a demo.
About TrustInSoft
TrustInSoft participates in the Application Security Testing market alongside vendors such as Mathworks, Parasoft, Synopsys and Veracode. TrustInSoft Analyzer is a hybrid static and dynamic code analyzer that automates Formal Methods to mathematically guarantee C/C++ code quality, security and safety. For more information, visit https://www.trust-in-soft.com/
Read complete press release here.
---
This collaboration is also part of the STARTREC, for Solution de Tests Appliquée aux Requis des systèmes Temps Réels Embarqués et Critiques project, which aims to work on the verification of critical embedded systems for the safety of the autonomous solutions developed by EasyMile. It is a safety demonstration of the future. With thanks to La Région Occitanie / Pyrénées-Méditerranée and Bpifrance.