EasyMile Awarded Start-Up of the Year from Ernst & Young
October 1st 2018, Toulouse, France
Corporate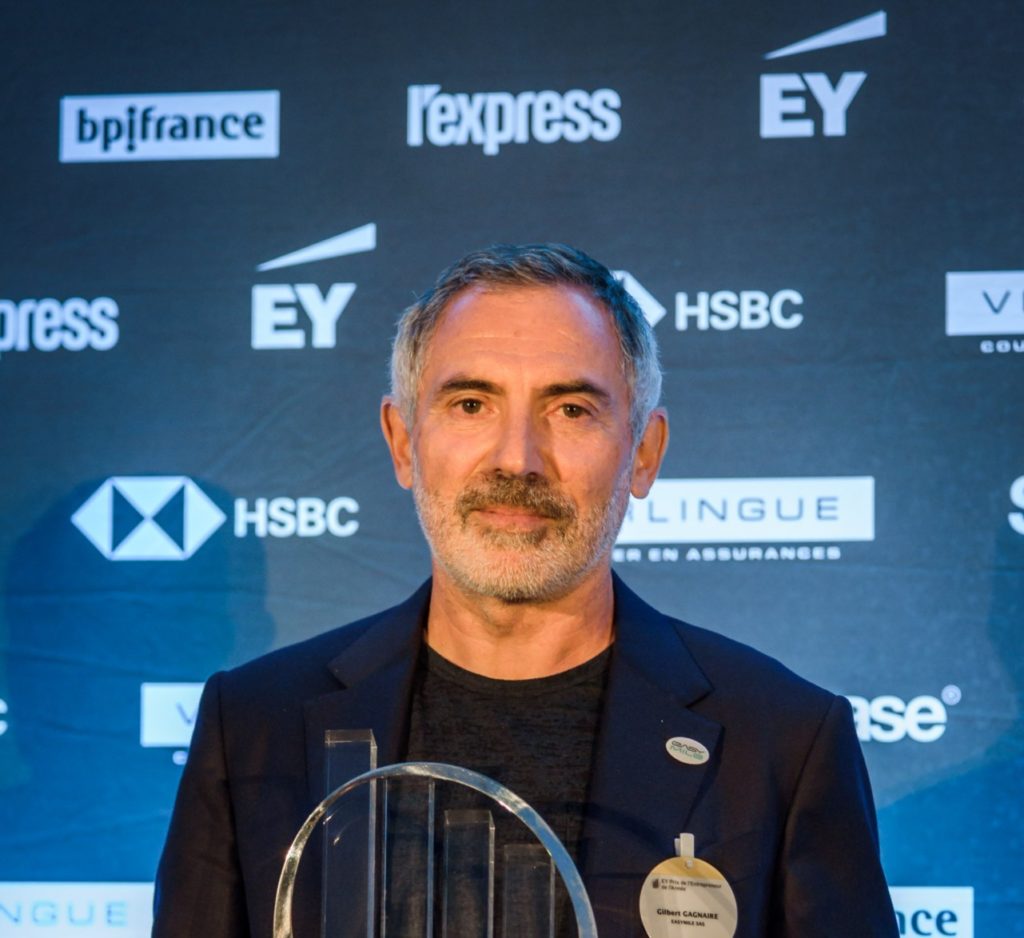 EasyMile is awarded the Start Up of the Year in France for the south region during the 26th edition of the Entrepreneur of the Year Award organized by EY – the international consulting firm Ernst & Young.
Toulouse, 1st October 2018 – Gilbert Gagnaire, CEO & Founder of EasyMile, received the award during an evening at the Toulouse Rugby Club.
This award recognizes the exceptional innovation and vision the company demonstrates and highlights its strong growth potential. EasyMile, a pioneering company in driverless technology and smart mobility solutions, is today a world leader. Its self-driving vehicles are already deployed in 24 countries.
Gilbert Gagnaire, President and Founder of EasyMile said: 'I am extremely proud that EasyMile has been awarded the Start Up of the Year Award – south region.' He adds: 'On behalf of EasyMile, I would like thank EY for this great distinction which has crowned a year rich in achievements all over the world.'
Watch Gilbert Gagnaire talk about EasyMile
EasyMile goes through to the next stage of the Entrepreneur of the Year Award, which will be held nationally on October 18th in Paris!
About EasyMile
EasyMile is a pioneer in driverless technology and smart mobility solutions. The fast-growing start-up develops software to automate transportation platforms without the need for dedicated infrastructure. EasyMile's cutting-edge technology is revolutionizing passenger and goods transportation, offering completely new mobility options. It has already deployed over 210 driverless projects with more than 320,000 people transported over 250,000 km.
Clients include the world's largest transport operators, city authorities, airports, corporations, business parks, and universities. Founded in 2014, EasyMile has a global presence with headquarters in Toulouse (France) and regional offices in Denver (USA), Berlin (Germany), Melbourne (Australia) and Singapore. The Company employs over 150 highlyskilled and passionate employees specializing in robotics, computer vision and vehicle dynamics.
Besides the two founders, CEO Gilbert Gagnaire & Board Member Philippe Ligier, EasyMile benefits from the backing of minority shareholders and strategic partners, Alstom, Continental and Bpifrance.