EasyMile Extends German Presence with New Hub
Credit EasyMile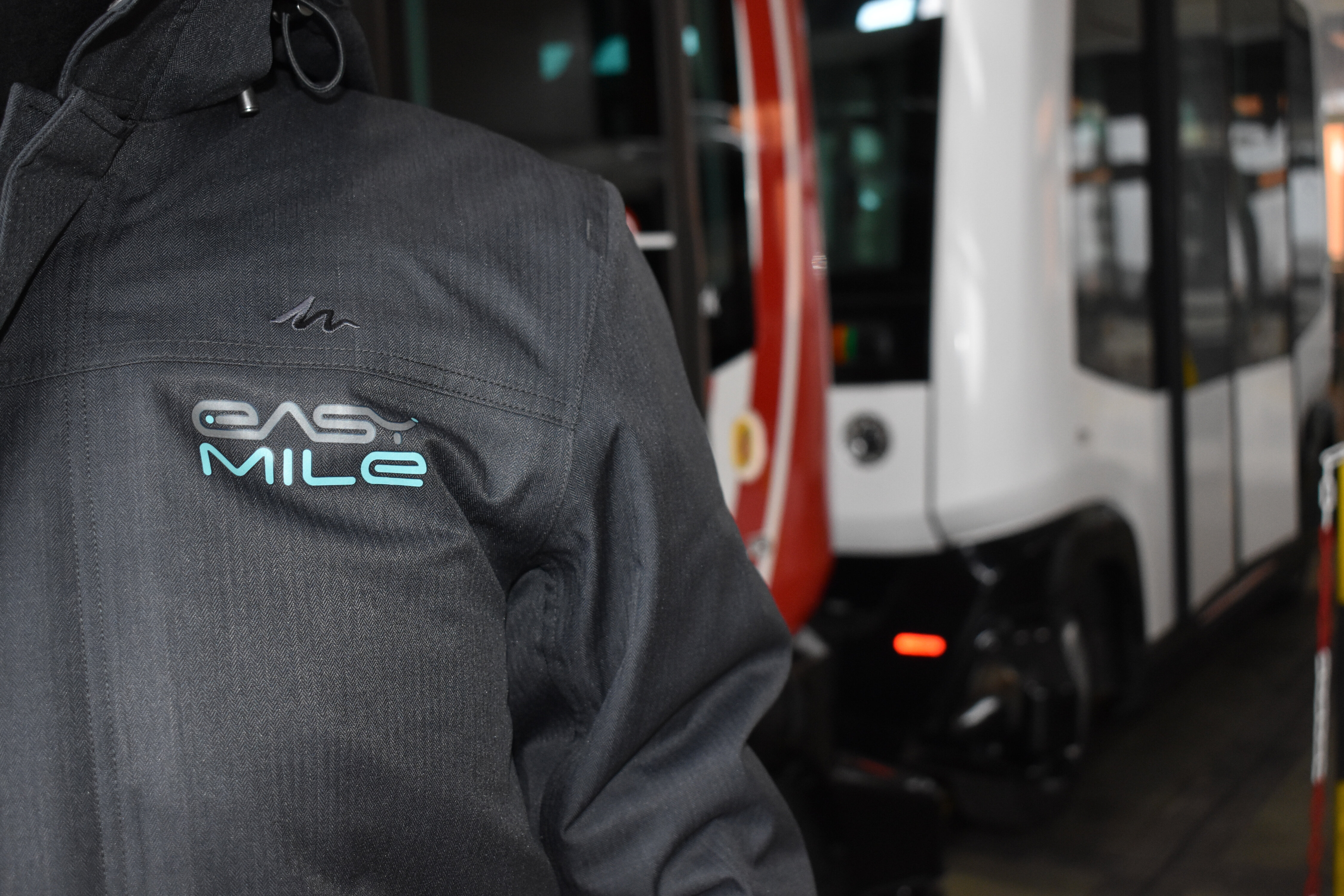 3 February 2022 - Technology provider EasyMile has opened a new office and garage at Berlin's former Tegel Airport. Already being used for vehicle preparation and maintenance, the premises in the brand new Urban Tech Republic research and industrial park at the repurposed airport are also set to evolve into a German research and development centre.
Urban Tech Republic covers more than 200 hectares and is dedicated to advancing sustainable and urban technologies. EasyMile is one of the first companies to embed itself in the park, with this now its second, Berlin location.
The expansion comes as the number of autonomous passenger shuttles in real services as well as development projects in Germany grows to around 30. Together with increasing demand for the company's autonomous tow tractor for cross indoor-outdoor use in the market, it is a definitive move. 
The Tegel site is in addition to EasyMile's corporate German headquarters, in Berlin-Mitte since 2017.
Steady growth in a competitive industry
Alongside its quick growth in Germany, EasyMile successfully completed a Series B financing round of €55 million in 2021. Both are contributing to the completion of its product and technology roadmap, while accelerating international expansion and customer service. The scale up in Berlin is in line with this, designed to offer efficient customer service closeby, as well as to serve the appetite for local innovation.
"The Urban Tech Republic focuses on technologies for the growing metropolises of the 21st century. Intelligent and clean mobility solutions, which are conceived, developed, tested or produced here, in the research and industrial park at the former Tegel Airport, play a central role for us. As a supplier of electric and automated transport solutions, EasyMile fits perfectly into the innovative profile of the Urban Tech Republic. We are therefore delighted to welcome EasyMile on board as one of our first tenants", says Gudrun Sack, Managing Director of Tegel Projekt GmbH.
---
About EasyMile
EasyMile is a leader in software and complete solutions for driverless goods and passenger transport, and the number one provider of autonomous shuttles in the world.  It partners with blue-chip manufacturers to autonomize their vehicles with award-winning technology built on safety-by-design, ready for deployment today, with clear client benefits.
Since 2014, the company has become known for quality delivery and real-world deployments. EasyMile's proven technology has driven autonomously in 300+ locations in more than 30 countries, over 1,000,000km.
With several mass operations around the world EasyMile was the first to deploy fully driverless at Level 4 of autonomous driving. It is also the first autonomous vehicle solutions provider to be ISO 9001:2015 certified.
EasyMile has more than 250 employees in five locations (Toulouse, Berlin, Denver, Singapore and Adelaide), doubling its headcount every 2 years.
For more information, please visit www.easymile.com. 
---
EasyMile erweitert seine Präsenz in Deutschland mit wachsendem Team und Hub in Berlin
03 Februar 2022 - Softwareunternehmen EasyMile gibt die Eröffnung eines R&D Hubs auf dem Gelände des ehemaligen Berliner Flughafens Tegel bekannt. In dem über 200 Hektar großen Forschungs- und Industriepark "Urban Tech Republic" wird EasyMile eine Abteilung für Forschung und Entwicklung, als auch eine Abteilung zur Vorbereitung und Wartung der autonomen Fahrzeuge realisieren.
Derzeit stellt EasyMile die Marktreife seiner Technologie im realen Einsatz in einer Vielzahl von Projekten mit unterschiedlichen Fahrzeugplattformen unter Beweis und ist mit ca. 30 Fahrzeugen für den Personenverkehr in Deutschland vertreten. Ergänzend dazu werden aktuelle Entwicklungsschwerpunkte im Rahmen von Forschungsprojekten, darunter beispielsweise die Weiterentwicklung der Allwettertauglichkeit autonomer Fahrzeuge,  bearbeitet. 
Ebenso ist  die Nachfrage nach dem autonomen 25t Schlepper für Materialtransporte im Außenbereich in Deutschland stark angestiegen. Aktuell wird die Logistiklösung bei einer Reihe von Automobilherstellern und Zulieferern eingesetzt.
Stetiger Wachstum im wettbewerbsintensiven Umfeld
Im vergangenen Jahr hatte EasyMile erfolgreich eine Serie-B Finanzierungsrunde in Höhe von 55 Millionen Euro abgeschlossen. Die Finanzierung war dafür vorgesehen die  Fertigstellung der Produkt- und Technologie-Roadmap von EasyMile zu erleichtern und gleichzeitig die internationale Expansion als auch den Kundenservice zu beschleunigen.
 
Seit 2017 ist das französischstämmige Unternehmen in Deutschland ansässig und verzeichnet jährlich starkes Wachstum. Nun erweitert EasyMile nicht nur sein Team in Berlin sondern auch die Räumlichkeiten, um die Forschung- und Entwicklungsaktivitäten voranzutreiben und dem bestehenden operativen Betrieb einen effizienten und schnellen Kundenservice anbieten zu können. 
"Im Fokus der Urban Tech Republic stehen Technologien für die wachsenden Metropolen des 21. Jahrhunderts. Eine zentrale Rolle spielen dabei intelligente und saubere Mobilitätslösungen, die hier, im Forschungs- und Industriepark auf dem ehemaligen Flughafen Tegel erdacht, entwickelt, getestet und produziert werden. Als Hersteller elektrischer und automatisierter Transportlösungen passt EasyMile ideal zum innovationsgeprägten Profil der Urban Tech Republic. Wir freuen uns daher, EasyMile als einen unserer ersten Mieter an Bord zu begrüßen", sagt Gudrun Sack, Geschäftsführerin der Tegel Projekt GmbH.
---

Über EasyMile
EasyMile bietet Software- und Komplettlösungen für fahrerlosen Personen- und Güterverkehr. Das Unternehmen arbeitet mit Blue-Chip-Herstellern zusammen, um seine Produktpalette mit seiner einzigartigen und preisgekrönter Technologie zu automatisieren. Der "Safety-by-Design" Ansatz, bei dem nach standardisierten und zertifizierten Prozessen in der Herstellung und Entwicklung verfahren wird, garantiert höchste Qualität und damit einen klaren Kundenvorteil. 
Seit 2014 ist das Unternehmen für hochwertige Lieferungen und Einsätze unter extremen Bedingungen bekannt. EasyMile's bewährte Technologie brachte autonome Fahrzeuge bereits an über 300 Standorten in mehr als 30 Ländern auf die Straße.