European Project to Autonomize Heavy-Duty Vehicles Set to Kick-Off in 2021
Toulouse, 2 December 2020
Goods Transportation
Photo Credit: DFDS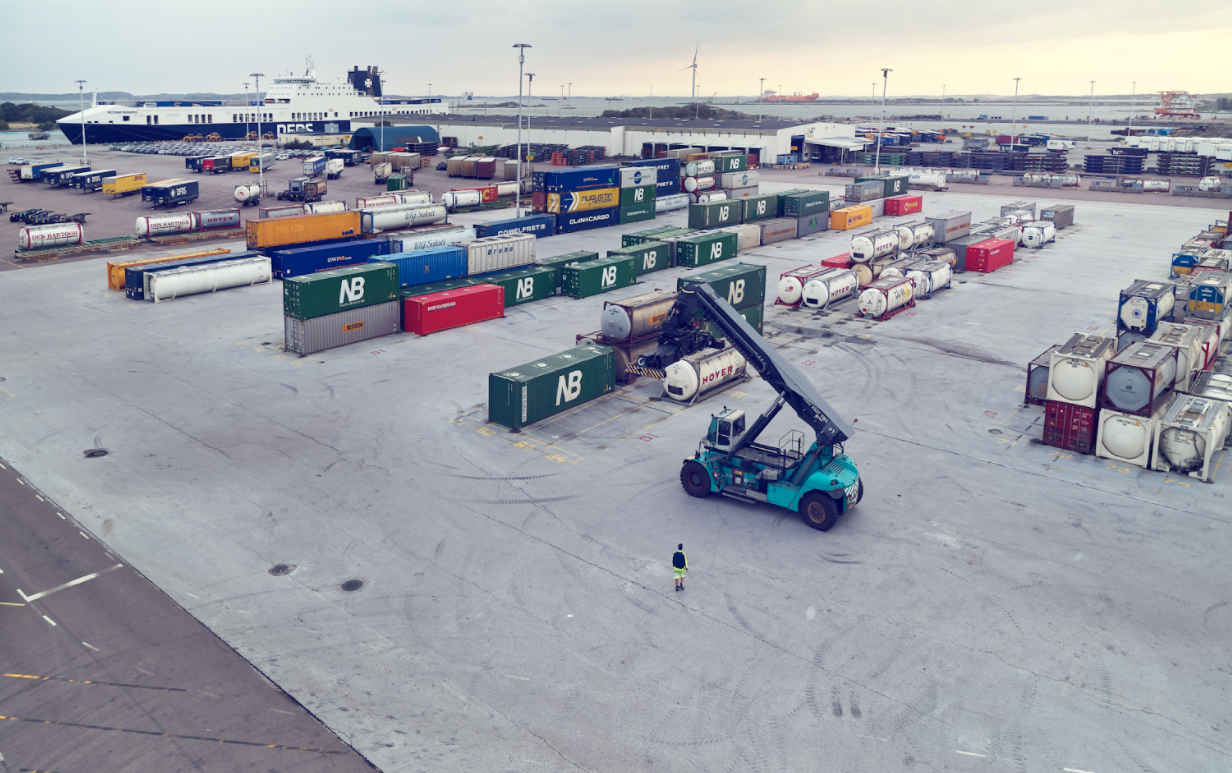 Toulouse, France, 2 December 2020 – The European Commission, through the H2020 framework program, has awarded a funding grant of nearly €20 million for a 29-partner strong consortium to develop and demonstrate driverless heavy-duty vehicles in harsh weather conditions for real-logistics operations.
With EasyMile as coordinator and software provider, the large-scale All Weather Autonomous Real logistics operations and Demonstrations (AWARD) project aims to bring disruptive change to the trucking industry, fleet operators, and the whole logistics sector. It will do this by contributing to the accelerated deployment of innovative, connected and automated freight transport solutions in Europe and around the world. 
Benefits of autonomous heavy vehicles
The Commission has outlined the growing need for connected and automated driving systems for heavy commercial vehicles, citing their great potential.
They can improve safety and efficiency of freight transport and make vehicle operations more comfortable. Positive impacts can be expected when highly automated systems are used in logistics operations going from hub-to-hub, including both operations in mixed traffic and in confined areas.
 
EasyMile will provide its proven driverless software, working with heavy-duty vehicle manufacturers, tier 1 and 2 technology providers, end-users, and logistics operators from factories, warehouses, ports, and airports, as well as labs and regulation entities. A cost-benefit analysis will demonstrate the added value and economic viability of automated systems in real logistics operations for users and stakeholders.
Efficiency and flexibility for heavy-duty freight operations
"Autonomous driving has the potential to revolutionize heavy-duty freight operations, making them more efficient and flexible. With our partners, the project will make the promise of driverless solutions a reality by addressing challenges such as harsh weather operations which are essential to real-world full-scale freight operations," said Benoit Perrin, Managing Director of EasyMile. "EasyMile has built strong experience in automated driving. We're excited our technology is at the forefront of this project."
Actions are set to help increase the overall safety and efficiency of freight operations of individual trucks or fleets (emissions/freight ratio, fuel consumption, road occupancy, vehicle utilization, capacity of transport network) in confined areas and in mixed traffic (hub-to-hub) through innovative connected and automated driving systems. As well as show the uptake of new business models and seek to reach a total cost reduction of operations and logistics and supply chain leading to improved competitiveness of the European transport and logistics industry.
Maturity and mix of partners for results
The maturity and mix in the cooperation between leading companies and innovative, growing ones recognized for their real-world applications and expertize, as well as research organisations, paves the way for the replicability and sustainability of project results. 
They include:
Heavy-duty vehicle manufacturers
 
Automated driving technology suppliers
 
Fleet supervision and teleoperation
Applied Autonomy, leading provider of Smart Fleet Management systems for connected autonomous vehicles
Ottopia, delivering safe teleoperation
 
Research organizations
Companies involved in demonstrations of Autonomous Road Transport (ART) Autonomous Transport Systems
 
Consulting companies
ENIDE, delivering digital solutions for sustainable mobility and logistics
Testregion and Proving Ground: DigiTrans
Certification body for functional safety and cybersecurity with leading expertize for autonomous systems: CERTX
National and international organizations with close links to the automotive and logistics industries: IRU Projects, CARA European cluster for mobility solutions and Business Upper Austria, Automobil Cluster ÖO
Membership organization 
IRU Projects works closely with IRU, the world transport organisation, by upholding the interests of commercial road freight and passenger transport operators.
The project will be rolled out from 2021 for 3 years.
Media Contact:
Benieke Treverton, 
Head of Communications - EasyMile
benieke.treverton@easymile.com
t: +33 (0)7 62 83 13 44