EasyMile and Continental to Offer Autonomous Shuttle Service for the Lindau Garden Show
Toulouse, 29 March 2021
EZ10
Photo credit: Lindau Garden Show | © Natur in Lindau gGmbH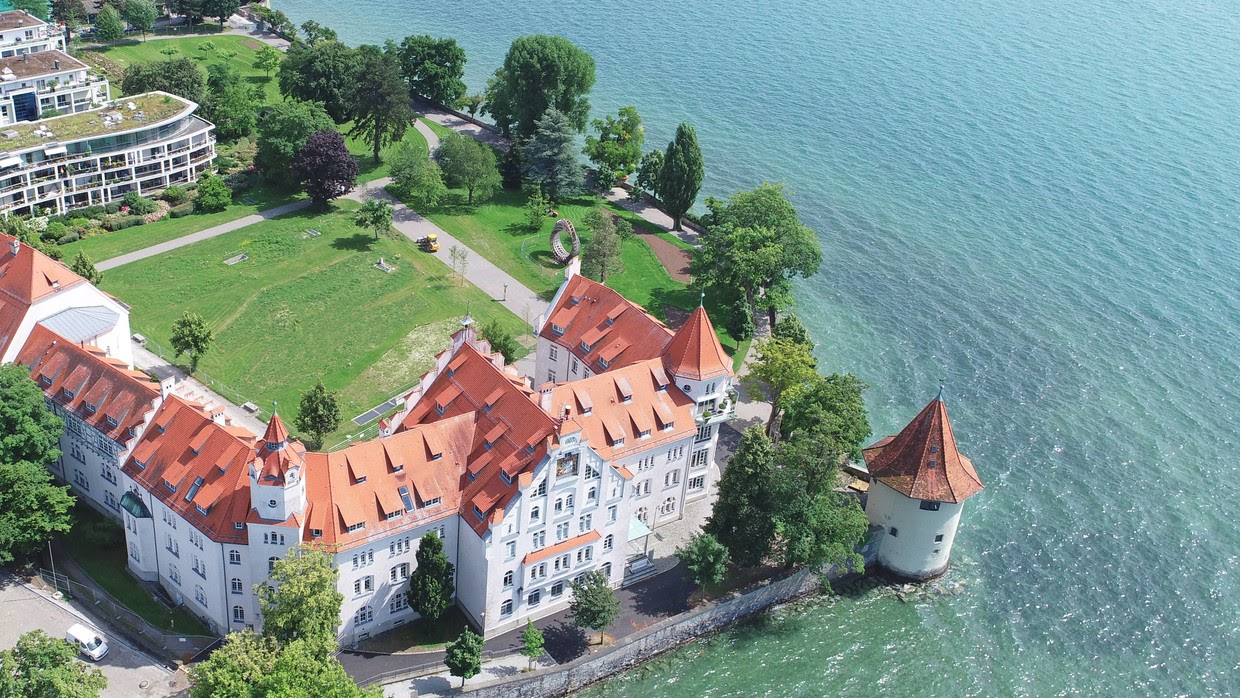 Toulouse, 29 March 2021 - Together with its partner Continental, EasyMile aims to reduce local car traffic with a driverless shuttle service in its iconic EZ10 during the famous garden show on Lake Constance in Germany.
Lindau and the region of Bavaria are hosting the show between 20 May and 26 September 2021. It transforms the town each year as visitors experience gardens, water and pretty landscapes. More than 2,000 individual events make up the lively summer festival. For this popular tourist attraction in the South of Germany, Continental will operate the free shuttle service for visitors with EasyMile's EZ10 autonomous passenger shuttle.
EZ10 is the most-deployed driverless shuttle in the world with EasyMile holding 60% of the global market share.  The shuttles are used to close so-called "first and last mile" transport gaps, extending public transportation networks, and are well-suited to closed sites like the one in Lindau. 
Widespread deployment of autonomous shuttle fleets alleviates traffic congestions by enabling seamless transport connections at scale. This individual mobility solution also aims to make public transport more attractive and reduce private car ownership. 
Claudia Knoll, managing director of the garden show said, "The driverless shuttle is a concise example that the event in Lindau is not just about blooming flowers, but also about how we want to live in the future and how we solve central future problems."
The shuttle will complement public transport throughout the duration of the show to meet increased mobility needs by visitors and locals during the event, offering a shuttle service on public roads on the picturesque island of Lindau. The shuttle operation was initiated jointly by Continental the city of Lindau and the Kempten University of Applied Sciences and is intended to show the massive contribution driverless vehicles can make to improving the traffic situation and thus the quality of life in cities.  
"With the model operation, we want to show what the future of mobility looks like. Mobility that is clean, quiet, comfortable and accessible to everyone. At the same time, we gain experience in real road traffic through operation, which in turn flows into the further development of our technologies," said Frank Petznick, Head of the Advanced Driver Assistance System Business business unit at Continental. 
Eyes everywhere
Continental plans to equip the EZ10 shuttle with additional radar and camera sensors. The aim is to show passengers what the vehicle "sees". The operation under mixed traffic conditions is demanding for the vehicle, as the area includes many bicycle lanes, road markings, roundabouts and, as experience has shown, a high number of pedestrians. Several monitors inside the fully electric shuttle will show how the extensive sensor set perceives the vehicle's environment. 
Full press release from Continental here.
Photo credit: Lindau Garden Show | © Natur in Lindau gGmbH
---
EasyMile Media Contact:
Franca Trippler
+49 1625716406
franca.trippler@easymile‍.com