Low Speed Emergency Stop for Safety Triggers Partial US Suspension
15 May 2020 - Denver, USA
Corporate
Photo credits: © Frits van der Gragt, Bildsammlung VDVA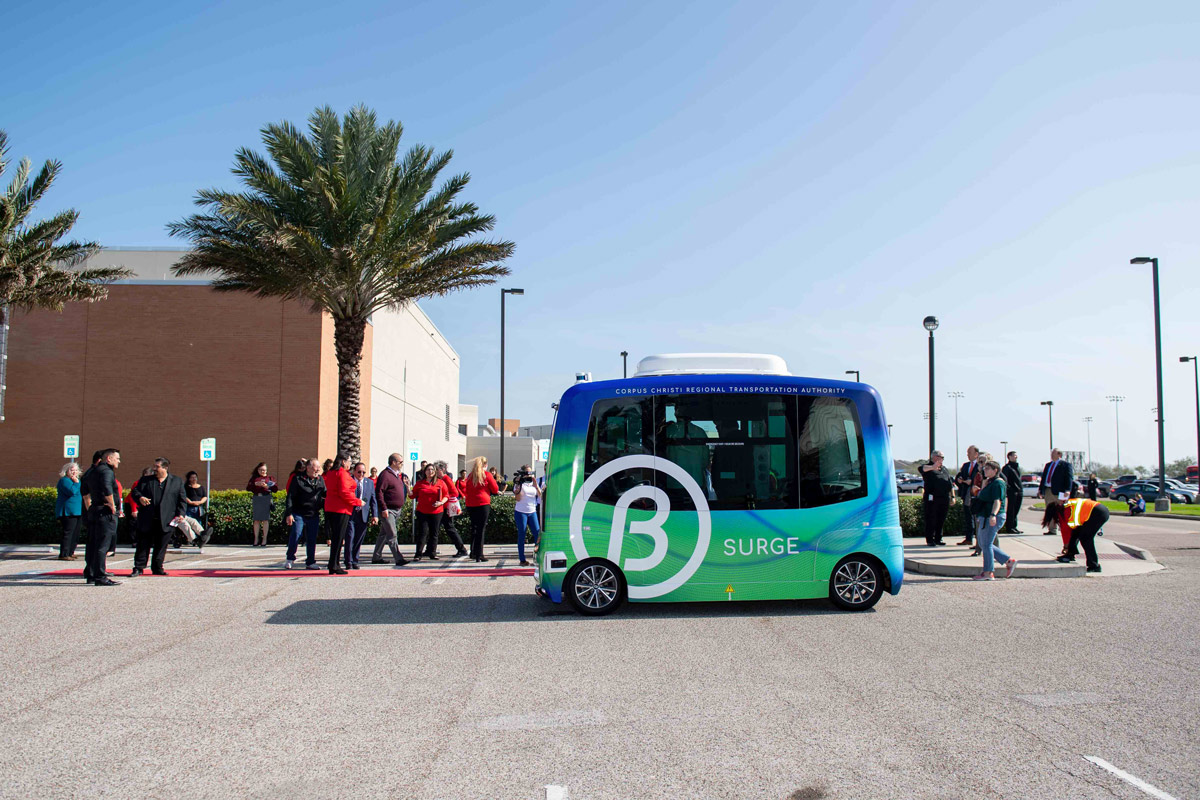 Temporary US suspension lifted after a positive collaboration with NHTSA resulting in a new Safety Passenger Enhancement Plan - a clear nod to ongoing confidence in EasyMile's autonomous vehicle technology.
A clear nod to ongoing confidence in driverless technology
People in the US will be riding in EasyMile's vehicles again as and when Covid-19 measures allow. This comes as the National Highway Traffic Safety Administration (NHTSA) outlined conditions to lift a temporary suspension of allowing members of the public to ride the EZ10, after a minor passenger incident. The move came after a positive collaboration with NHTSA resulted in the development of a new Safety Passenger Enhancement Plan. The plan also has implications for the wider autonomous shuttle industry in North America with guidelines for all autonomous shuttles imported into the US. In a clear nod to ongoing confidence in our technology, the autonomous shuttles had continued driving on public roads for testing, with only members of the public stopped from climbing aboard. 
Very different from autonomous cars, EasyMile's shuttles are designed for public transportation. They carry passengers at speeds of up to 15mph and operate on a specified route. Today, there is always a human safety operator on board as the technology evolves and becomes more widely used.  
The shuttles are used around the world to show how cutting-edge technology will deliver huge benefits for communities. They improve public transport by connecting hubs and in many areas, provide a public service and jobs as Safety Operators where there otherwise weren't either.
Our EZ10s are involved in demonstration projects in 16 American cities, carrying tens of thousands of passengers. Most of these are by organizations like Departments of Transportation, airports, universities, and transit agencies in collaboration with US-based EasyMile Inc. Together we are learning how automated vehicles will integrate with transportation systems, bring new and unique jobs to the market, and help communities prosper. With around 150 vehicles in operation around the world, EasyMile can claim leadership in the autonomous people mover market.
Autonomous shuttles are programmed to be very safe for those around, as well as inside them. Each has a safety chain, and a series of rules that need to be met in order to operate including when braking is required for safety. 
In Columbus, Ohio, while the Linden LEAP pulled away from a stop, an internal safety mechanism was triggered, activating, as programmed, a sudden stop of the shuttle at 7.1 miles per hour. It was the safest response but unfortunately led to a passenger falling from her seat. It is also what can occasionally happen in other public transport like subways or trams, but in those, the braking is more abrupt. 
Services will start up progressively as Covid-19 measures allow, and, as vehicle updates from the new plan are implemented.
These include increasing awareness that sudden stops can happen for safety, adding more signage, making audio announcements, and enhancing Safety Operator training to remind passengers to hold on with feet firmly on the floor. We also modified the command that led to the stop in Columbus for improved performance.
Finally, although they are not standard in mainstream public transport, in an effort to continue to deliver the benefits of this new technology in as safe and acceptable a way possible, we are also adding seat belts to our US-based shuttles. The decision on how to manage the use of them, NHTSA is assigning to local operators.
"We're excited about continuing to demonstrate and deliver the benefits of autonomous shuttles to the US in the safest way possible, and in alignment with NHTSA," said Sharad Agarwal, Senior Vice President of EasyMile Inc.
"We're on the cusp of a transport revolution and these projects provide the opportunity for the community to be part of the journey and the learning process. To see the benefits and see the future."
"We hope what comes out of this is an understanding of how safe and beneficial autonomous shuttles are to communities, and that it helps improve safety and service for all self-driving vehicles on the road in the future, and today."

Media Contact:
Benieke Treverton
Head of Communications, EasyMile
+33 (0)7 62 83 13 44
benieke.treverton@easymile.com