Partners for Automated Vehicle Education (PAVE) Europe launches with six Founding Members
Paris/Brussels, 17.03.2022
Photo Credit: PAVE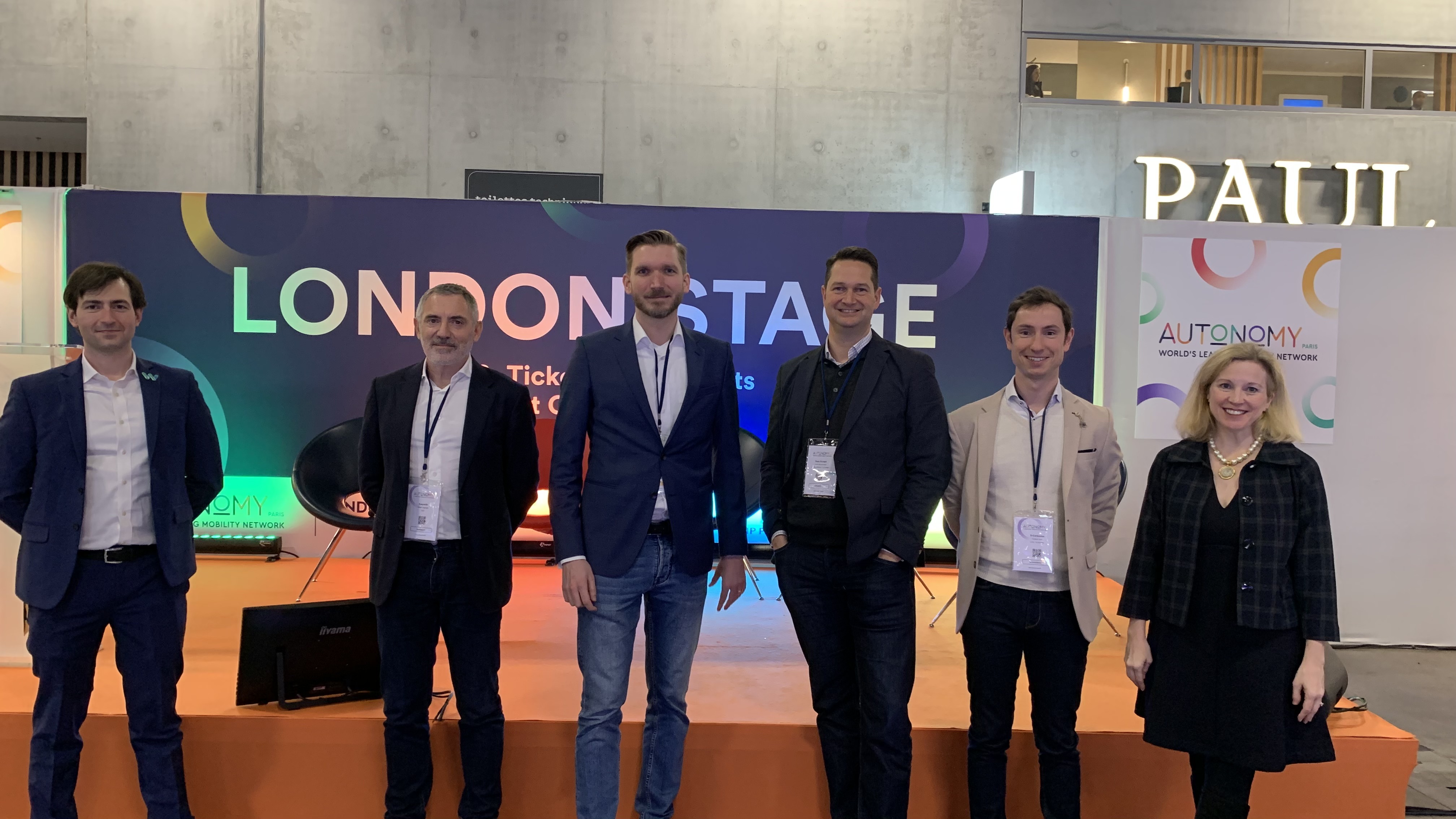 Paris/Brussels, 17th March - Partners for Automated Vehicle Education (PAVE) Europe, a coalition dedicated to advancing public understanding of autonomous vehicle technology and its potential benefits, today announced its six Founding Members at the Autonomy Conference in Paris.
PAVE Europe announces six Founding Members: EasyMile, TÜV Rheinland, Mobileye, ACHMEA, Swiss Re, Waymo.
First wave of regular members to include SCOR and ACEA.
Partners for Automated Vehicle Education (PAVE) is dedicated to advancing understanding of autonomous vehicle technology among public and policymakers.
European counterpart to PAVE North America, which boasts more than 80 members including Audi, Ford, Intel, Mobileye, Nvidia, Toyota, Volkswagen.
Following the Call for Founders issued at the IAA Mobility conference in Munich last year, PAVE Europe will formally launch in early April and will begin work alongside its North American counterpart. Its inaugural board, drawing on experience from across connected industries, will include members from EasyMile, TÜV Rheinland, Mobileye - an Intel company, ACHMEA, Swiss Re and Waymo.
In addition to these Founding Members, PAVE Europe has announced the first wave of regular members will include global insurance provider SCOR and the respected European Automobile Manufacturers' Association (ACEA). PAVE Europe will also add members to the International Academic Advisory Board within PAVE.
Brad Stertz, Chairman, Partners for Automated Vehicle Education (PAVE), said: "There has never been a more important moment to provide clear education across Europe on the progress and possibilities of highly automated vehicle technologies. The mission of PAVE is rooted in a shared belief that public awareness and trust are the keys to unlocking tomorrow's mobility solutions. PAVE is eager to help build that bridge with PAVE Europe's visionary founders and the many voices surrounding this important topic."
Dr. Matthias Schubert, Executive Vice President of Mobility at TÜV Rheinland, said: "TÜV Rheinland's mission is to be the enabler for a better, safer, sustainable mobility. Therefore we are supporting the approach of PAVE Europe in substantially building up trust for automated driving vehicles from the very first moment on. As one of the leading global Testing-Inspecting-Certification houses we are convinced that independent third party players are absolutely necessary and simply indispensable if it comes to PAVE the European way towards autonomy - and therefore towards higher safety and sustainability standards for future mobility solutions."
Dr. Arwed Schmidt, Head of Technical Sales, EasyMile, said: "We are seeing a real turning point for the industry in Europe. The landscape is serious and the technology has to be on point for both scalability and public acceptance. It is critical we play an active role in education to create awareness and trust."
Johann Jungwirth, Vice President Mobility-As-A-Service, Mobileye, an Intel Company, said: "PAVE's mission is to pave the way for future mobility solutions based on self-driving vehicles, which can improve people's life, save lives, and make mobility more accessible. Education and transparency are important factors for high acceptance of AVs."
Chantal Vergouw, Chairwoman of the Board, Interpolis, an Achmea company, said: "It's our goal to greatly reduce the amount of road accidents and traffic victims. As one of the largest Dutch insurance companies within the domain of mobility it is our task to actively participate in the discussion about the future of autonomous and safe driving and make the public more aware on this subject. As a founding partner and member of the PAVE Europe coalition we can execute our purpose by contributing to a safe and smart future of mobility in Europe."
About PAVE
The foundation of PAVE Europe began in 2019 with the support of the University of St. Gallen and Neckermann Strategic Advisors following the publication of a report – Being Driven: A study on human adoption and ownership of autonomous vehicles – which revealed that clear communication was required to improve understanding of autonomous technology, particularly among the public.
Its findings, the result of wide-ranging research and interviews with governing bodies, academics, engineers and key practitioners across the globe, demonstrated an urgent need to switch the dialogue from challenges and technology to safety and quality.
PAVE now boasts more than 80 members including global automakers, major insurers, technology giants and non-profit organizations.
For more information on PAVE, or to discuss membership, please contact info@pavecampaign.eu.

 
About EasyMile
EasyMile is a leader in software and complete solutions for driverless goods and passenger transport, and the number one provider of autonomous shuttles in the world. It partners with blue-chip manufacturers to autonomize their vehicles with award-winning technology built on safety-by-design, ready for deployment today, with clear client benefits.
Since 2014, the company has become known for quality delivery and real-world deployments. EasyMile's proven technology has driven autonomously in 300+ locations in more than 30 countries, over 1,000,000km.
With several mass operations around the world EasyMile was the first to deploy fully driverless at Level 4 of autonomous driving. It is also the first autonomous vehicle solutions provider to be ISO 9001:2015 certified.
EasyMile has more than 250 employees in five locations (Toulouse, Berlin, Denver, Singapore and Adelaide), doubling its headcount every 2 years.
For more information, please visit www.easymile.com.