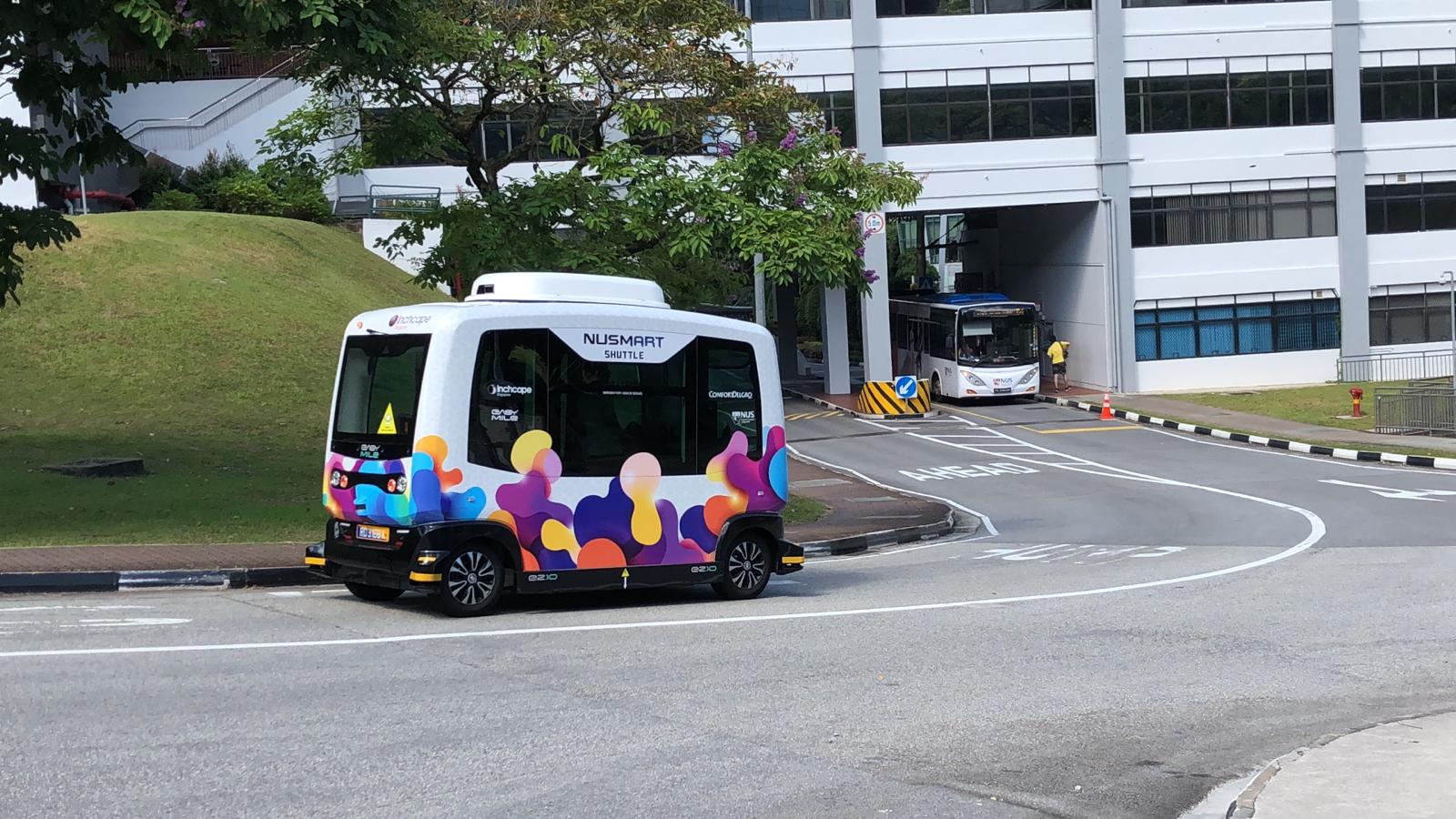 Running an autonomous shuttle in a real mixed traffic environment in Singapore
The trial, which is in line with the National University of Singapore's ongoing efforts to build a smart, safe and sustainable campus, is the first autonomous shuttle bus operated by a land transport operator, in real mixed traffic conditions, alongside regular buses, cars, and motorcycles.
It provides an opportunity to learn how passengers and drivers behave and respond to an autonomous vehicle.
 
Positive feedback for this passenger service trial  
The NUSmart Shuttle has been in operation for over 7 months and conducted over 880 trips without any incidents. The overall feedback has been positive.